Learn a little more about Tustin Blue Dental Group Team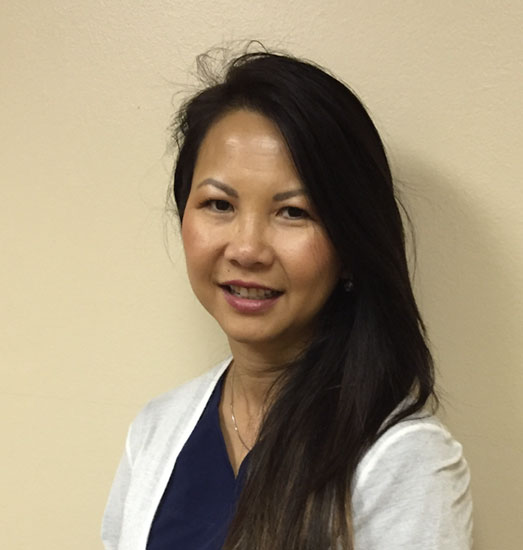 Tamie Tran, DDS
Dr Tran graduated from Case Western Reserve University in 1994. She had been in private practice in San Fernando Valley. Always challenging herself in a rapidly evolving field, she continues her education from the dental profession's most highly regarded experts and institutions. Her philosophy is to render comprehensive care individualized for each patient. She takes a unique Whole Body approach to oral health care by combining sound dental science, technology and experience with a deep concern for her patients' emotional well-being and comfort.
She is a proud member of American Dental Association, California Dental Association and Orange County Dental Society.
After spending so many years in San Fernando Valley, she moved to Orange County to raise a family and started her private practice again. She loves to paddle board, kayak, boogie board…. with her family of two beautiful daughters at the beach.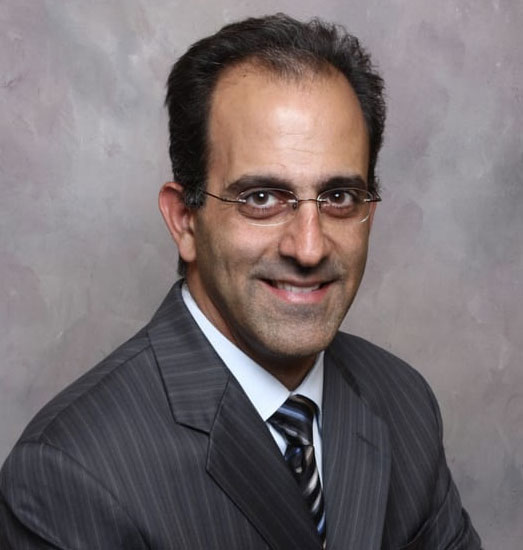 Armen Mardirossian, DDS, MS; BDS, FGDP, UK
Dr Mardirossian received his dental degree from The Royal London Hospital Medical College, University of London, England in 1991. After 6 years in hospital based dentistry and family based general dental practice in London, he completed his Dental Specialty residency training in Periodontics & Implant Surgery at the University of Southern California in 2000. He further obtained his Master's degree in Craniofacial Biology from the University of Southern California in 2000.
As a Diplomate of the American Board Periodontology since 2004; he maintains membership with the following professional organizations, as he continues to expand his periodontal knowledge and expertise: American Academy Periodontology, American Board of Periodontology, American Academy Osseointegration; Tri-County Dental Society, California Dental Association as well as American Dental Association.
Dr Mardirossian has publications in the Journal of Periodontal Research, 2000 and Journal of Clinical Periodontology, 2001. Recipient of the California Society Periodontology outstanding research award in 2000; he was part time faculty Assistant Professor at USC, Advanced Periodontology Department 2000 – 2004; and at Western University, College Dental Medicine, 2009 – 2015.
Dr Mardirossian and his enthused staff maintain a private practice limited to Periodontics and Implant Surgery in Chino valley, CA since 2000.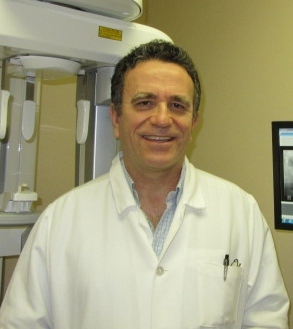 Luis Pinto, DDS
Luis Pinto, D.D.S., a Brazilian Dentist, was born in Rio De Janeiro. As a child, he moved to São Paulo with his family and later studied at the University of São Paulo, achieving the degree of DDS in 1987. He did post-graduated work at Paulista Association of Dentists in orthodontics and dentofacial orthopedics and worked in Sao Paulo in a private practice until the end of 2000, when he moved to California, USA, obtaining in the following year, 2001, the license to work in California. He had continued his education at UCLA, Southern California and other institutions.
Dr. Pinto lives and works in Orange County. His main hobbies are music (American and Brazilian), nature photography, riding a bike and enjoying the weather and natural resources of southern California, like parks, beaches, sun, life in the outdoors in general.
Dr. Pinto has a philosophy of always listening and paying attention to the needs of his patients, providing a distinctive, high quality treatment.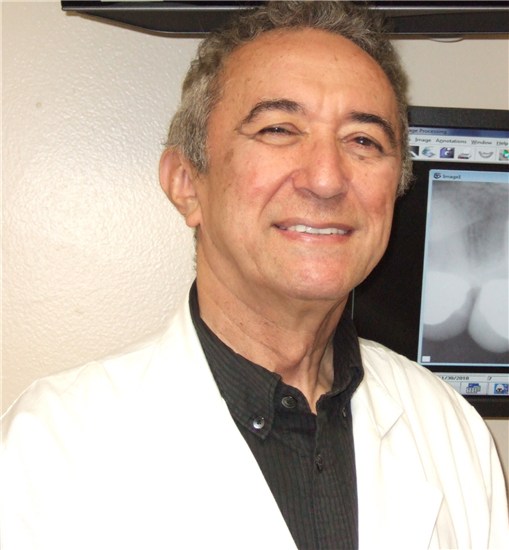 Williams Saraiva, DDS
Williams Saraiva, D.D.S., a native of Brazil, has offered superior services to individuals for three decades; here in Southern California, since 2001 and back in Brazil, since 1979. After earning his Doctor of Dental Surgery from the Federal University of Rio Grande do Norte in Brazil, Dr. Saraiva pursued further education Temporo mandibular joint (TMJ) disorders. He has practiced in both Brazil and the United States, working with a number of distinguished patients, including government officials, actors, and executives. Dedicated to offering the most advanced techniques, Dr. Williams Saraiva currently participates as a member of the American Dental Association (ADA), California Dental Society (CDA) and the Orange County Dental Society (OCDS).
Previously, he acted as Director of the Brazilian Dental Association. In addition, Dr. Williams Saraiva founded the Brazilian Society of Oral Implantology (SOBRAIMO) and has served as its President. He has also taught aspiring dentists as a clinical surgeon through various schools and organizations.
When not providing patients with excellent oral care, Dr. Williams Saraiva spends as much time with his four children as possible. He has enjoyed watching them mature and develop their own unique personalities. He also dedicates significant time to researching new technologies that can benefit his patients in the future. Recreationally, Dr. Williams Saraiva enjoys exploring new styles of music and traveling around the world. In new locations, he particularly enjoys learning about cultural differences. He also strives to maintain an active lifestyle frequently going to the gym to keep fit.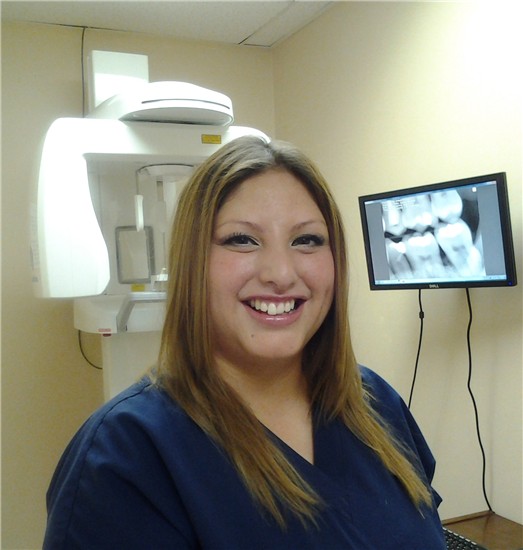 Carolina Galicia
Carolina Galicia is the Office Manager of Tustin Blue Dental Group. She is from Mexico City but raised here in Orange County. She speaks fluently English and Spanish – which is very helpful for the clients. She loves all types of music and one of her hobbies is to dance. She is very family oriented and has over seven years experience in the dental field. She also has experience in accounting and business management. To her it is important to make patients feel welcome to their office and also to establish a good relationship with and make them feel like people not numbers.